BENTLEY
MASCOT
F 'N BENTLEY!!
Bentley, affectionately know as F 'N BENTLEY because of his daily shenanigans is almost a permanent fixture at the Lot. Ladies beware!! Be sure to say Hi to this little guy
JAMES
MECHANIC
You Break It, I Fix It!
James is a ASE Certified Mechanic who has over 20 years of experience in the field. He is very versatile and can work in the shop or bring the shop to you. In addition to his knowledge he is more then reliable, making him an extremely valued member of the Team.
BRAD
SERVICE MANAGER
There is no Place like Nebraska
Brad is a ASE Certified Mechanic with over 30 years of experience. (yes he is very old) Since he is a frail old man, we do not like to overwork him, but from time to time he has known to get a little greasy. He is an intricate part of the Team offering vast knowledge and experience.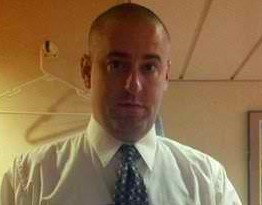 JOHN
BUYER / SALES LEAD
Jack of All Trades
John has been a Team Member since early 2019. John worked himself up from a Salesman to the Sales Lead as well as holding a position as a Buyer. He has a keen eye for good deals, passing the savings onto our Customers.